Sweet Cecilia
ABOUT US
The Grammy Nominated band, Sweet Cecilia, is a family trio from Cecilia, LA.  Their music is deeply rooted in country, rock, folk, and Cajun influences.  Their three part harmony is rich and sultry.  These three women are not only accomplished vocalists, but musicians and master songwriters.  Their original songs will invoke tears, laughter, and joy.  Sweet Cecilia was formally created in 2012. However , sisters Laura Huval and Maegan Berard, along with their first cousin, Callie Guidry, have been singing and making music together since childhood. It all started with their late father and uncle, Al Berard (Grammy nominated musician) , encouraging them at a young age to pursue music.   They keep the music fresh and modern, while holding on to their musical roots and traditions.   
AWARDS AND RECOGNITION 
The band, Sweet Cecilia, has been nominated for a Grammy Award in the Best Regional Roots Album Category for their album, A Tribute to Al Berard.  The tribute album honors their late father and uncle, Albert "Pyook" Berard, a singer, songwriter, and Grammy-nominated musician from Cecilia, Louisiana. 
Sweet Cecilia includes award-winning singers and songwriters Laura Berard Huval, Maegan Berard Rankin, and Callie Guidry.   "We are thrilled about the Grammy nomination for our album, A Tribute to Al Berard," said Laura. "The album features original songs written by my father, who was a world-renowned musician and a pioneer of the Acadian/Creole culture." 
Guest musicians included Kyle Hebert, Adrian Huval, Dwayne Brasseaux, Keith Blanchard, Karleen Berard, Gary Usie, Shane Guidry, Ronnie Eades, and James Spells.  It was produced by Tony Daigle and Sweet Cecilia.  The album was recorded, mixed, and mastered by Tony Daigle at the Al Berard Recording Studio and Electric Comoland.  
The album can be ordered online at www.sweetceciliagirls.com or on all streaming service websites.  All proceeds from the album sales benefit the Al Berard Memorial Music Fund at Community Foundation of Acadiana (CFA). The Fund provides instruments to students, offers music scholarships to students of all ages, and supports community projects that support the arts and our cultural heritage. 
The 63rd annual Grammy Awards will be held on Sunday, January 31, 2021, and will be broadcast on CBS.
 
Sweet Cecilia is making their presence known in the Americana and Regional Roots world.  Sweet Cecilia won the OffBEAT MAGAZINE  "Best of the Beat Awards 2017" for "Best Country/Folk/Singer-Songwriter Artist" and  "Best Country/Folk/Singer-Songwriter Album"  (Sing Me  A Story).  "Sing Me A Story" was also on OffBEAT Magazine's Top 50 Albums for 2017.  The group also received the  2018 "Times of Acadiana" Best Award for one of the top 3 Best Local Country Groups.  
MUSIC
"Sing Me A Story", is their latest release.   It was produced by Sweet Cecilia and six-time Grammy winner, Tony Daigle.  The album features all original songs with guest musicians Sonny Landreth, Eric Adcock, Gary Usie, Lane Mack, Jordy Guidry, Caleb Elliot, Adrian Huval, Brazos Huval, 504 Horns, and Tony Daigle.  Read OffBeat Magazine's review of the album here. 
Their self- titled debut album was named one of the top 50 in OffBEAT Magazine in 2015. Sweet Cecilia has performed at Festival International de Louisiane in Lafayette, Louisiana;  the world famous Breaux Bridge Crawfish Festival in Breaux Bridge, Louisiana; French Quarter Festival;  the New Orleans Jazz and Heritage Festival in Louisiana, and many more venues across the gulf coast.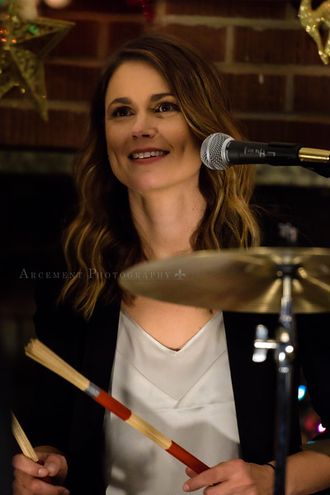 Callie Guidry - Vocals, drums, percussion.  
Callie has been a professional musician for 26 years.   Callie has performed with many different artists including , Caleb Elliot and Sam Broussard. She was featured in the Zachary Richard video "Laisse le Vent Souffler". She currently performs duo shows with her daughter, Chynna Huval.  Callie is the drummer for 70s rock band, "The Magnalites".  Guidry has recorded back ground vocals for many artists including Durwood, Jaryd Lane and the Parish, Calvin Lavergne's "Cajun Man," and Lane Mack, whom with she also traveled to Nashville to participate in the Nash Next finals.  She is  a gifted and talented music teacher for St. Martin Parish schools.    
Callie is the mother to three children.  They have inherited the music gene.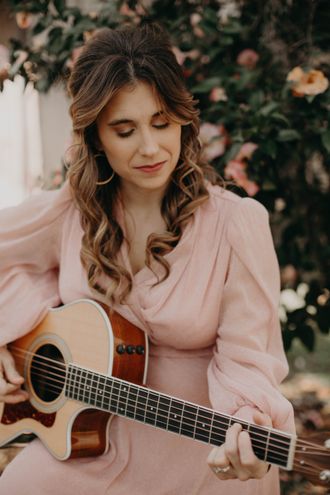 Laura Berard Huval - Vocals, mandolin, acoustic guitar. 
Songwriter, vocalist, musician, recording artist, mother, wife, band manager, teacher, story-teller, cultural activist, non-profit founder…  Yes, Laura Berard Huval wears many hats very proudly. Huval also performs with her husband, accordionist, Adrian Huval of the Bluerunners.  Huval has been a professional musician and songwriter for over twenty years.   Huval was a featured songwriter during the 2019 SOLO Songwriting Festival and wrote songs with Nashville greats, Jim Lauderdale and Rusty Tabor.  Huval has shared the stage and collaborated with legends Don Helmes, Jimmy C. Newman, D.L. Menard, Vin Bruce, Zachary Richard, Sonny Landreth, Roddie Romero, Buckwheat Zydeco and many others.  She is the founder of Joyful Noise Ministries, which inspires people through faith and music.  Laura and Adrian have two songs and reside in Cecilia, LA.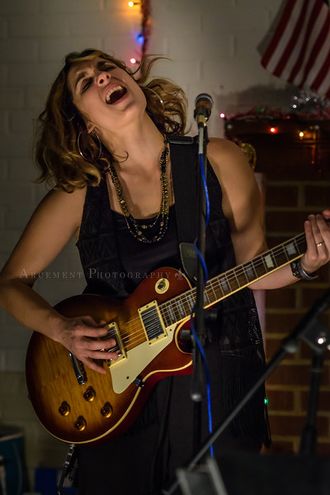 Maegan Berard Rankin - Vocals, bass, electric and acoustic guitars.
Maegan is a versatile, multi-instrumentalist and vocalist.  When she was very young, Maegan's family noticed her keen musical ear. She was often able to play a melody on the piano after only hearing it one time. Maegan grew to become a consummate player and singer. Her father, the late Al Berard, a Grammy nominated musician, passed onto her his knowledge of music theory and also helped her to develop her musical instinct.  
  Over the last 20 years, Maegan has collaborated and performed with some of South Louisiana's finest musicians such as Zachary Richard, Major Handy, Sonny Landreth, Roddie Romero and the Hub City All-Stars, Balfa Toujours, Sons of Voodoo, Lane Mack, Steve Riley and the Mamou Playboys, Sal Melancon, Keith Blair, and many more.   In 2012, Maegan joined the all-star, Cajun group, Bonsoir, Catin as lead guitarist and vocalist.  In 2014, the band was nominated for a Grammy award in the Best Regional Roots Album category for their critically acclaimed release, "Light the Stars".   
  Maegan is also the lead guitarist for the 70s rock band, "The Magnalites".  Maegan has a 7 1/2 year old daughter, Claudia, who is following in footsteps of her very musical family.  In addition to her busy music schedule, Maegan can be found during the day time hours working at her husband's engineering consulting firm.